2015 CLAAS LEXION 750 Combine
$180,000.00 USD
Butler Ag Equipment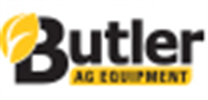 Location: Fargo, ND
Usage
Options / Details
A list of options and details specific to the piece of equipment listed for sale on this page.
"C68/120 LEXION 750 HD VARIALBE SPEED FEEDERHOUSE DR HP FEEDERHOUSE FOR HD DRIVE DUST SUCTION FAN FOR HP FEEDERHS CRUISE PILOT CLOSED FEEDERHOUSE DRUM T HYDRAULIC TILT ADJUST FOR FEEDER CORN AND SOYBEAN THRESH SYSTEM CONVERSION KIT CORN TO SM GRAIN 5MM HD IMPELLER WEAR KIT SOYBEAN APS GRATES DUAL RANGE-APS THRESH CYL DRIVE VARIABLE SPEED ROTOR DRIVE STANDARD ROTORS W/IN CAB ADJUST XL VAR SPD CLEANING FAN JET STRM 3-D SIEVE CLEANING SYSTEM GRAINMETER SENSOR & ELECT TAILIN CORN SIEVES HEAVY-DUTY G
ADJUST REAR AXLE FLOATATION TIRE-750/65 R26 A 19 MPH ROAD TRAVEL SPEED CAT C13 ENGINE R120 340/370KW FUEL CONSUMPTION MONITORING FUEL PRE FILTER 304 GALLON FUEL TANK RADIO ""DELPHI"" W/HAND FREE BLUE REFRIGERATOR UNDER TRAINER SEAT 8.5"" COLOR CEBIS SCREEN W/FLASH TERMINAL PREPARED QUANTIMETER STANDARD OPERATOR & TRAINER SEAT HIGH-END WORK LIGHT PKG SIDE HILL SENSOR INTEGRA MONITOR PREPARED CLAAS CAN BUS INTERFACE CEMOS & CRUIES PILOT READY STANDARD OPERATING HANDLE AUTOPILOT NON-PROPORTIONAL V
Similar Equipment for Sale
Check Equipment Availability
Hello,
I saw your listing on IronSearch. I would like to learn more about...
Click to inquire