2012 CLAAS MAXFLO 1200 Header Combine
$14,000.00 USD
Butler Ag Equipment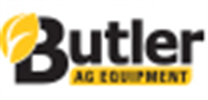 Location: Fargo, ND
Options / Details
A list of options and details specific to the piece of equipment listed for sale on this page.
2012 MAXFLOW 1200 PERMITTED FOR TYPE C48 40FT MAXFLO SMALL GRAIN AUTOCONTOUR DRAP 12
0M ROD TYPE DIVIDERS ONE SET
ROD TYPE DIVIDERS FINGER REEL LEXION ADAPTER SINGLE POINT HYDRAULICS POLY SKID PLATE COMPRESSION AUGERS LOCK PINS SINGLE SICKLE DRIVE
Check Equipment Availability
Hello,
I saw your listing on IronSearch. I would like to learn more about...
Click to inquire