2019 CLAAS MAXFLEX 1200 Header Flex
$49,000.00 USD
Butler Ag Equipment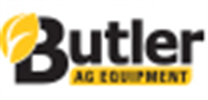 Location: Fargo, ND
Options / Details
A list of options and details specific to the piece of equipment listed for sale on this page.
2019 LEXION MAXFLEX 1200 CLAAS AUTO CONTOUR REAR WALL EXTENSION IN-CAB ADJ OF HEADER FLEX RANGE FLEX AUGER HEADER 40' FINGER REEL LEX ADAPTER SINGLE POINT HYDS POLY SKID PLATES SNOUT DIVIDER
Check Equipment Availability
Hello,
I saw your listing on IronSearch. I would like to learn more about...
Click to inquire