2012 CLAAS MAXFLEX 1200 Header Combine
$30,000.00 USD
Butler Ag Equipment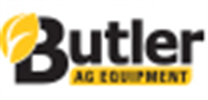 Location: Fargo, ND
Options / Details
A list of options and details specific to the piece of equipment listed for sale on this page.
2012 LEXION MAXFLEX 1200 40' FLEX AUGER HEADER FINGER REEL LEXION ADAPTER DOUBLE SICKLE DRIVE AUTO CONTOUR SINGLE PT HYDRAULICS POLY SKID PLATE SNOUT DIVIDER LOCK PINS
Check Equipment Availability
Hello,
I saw your listing on IronSearch. I would like to learn more about...
Click to inquire